The design that inspires us.
We cut our teeth in the design world, and continue to be driven by the pursuit of beauty in every part of our craft.
It just feels better to install lights this gorgeous.
Meet the Canadian lighting designers who make our work a pleasure every time we have the chance to work with their inspiring designs. Click through to see their full showcases.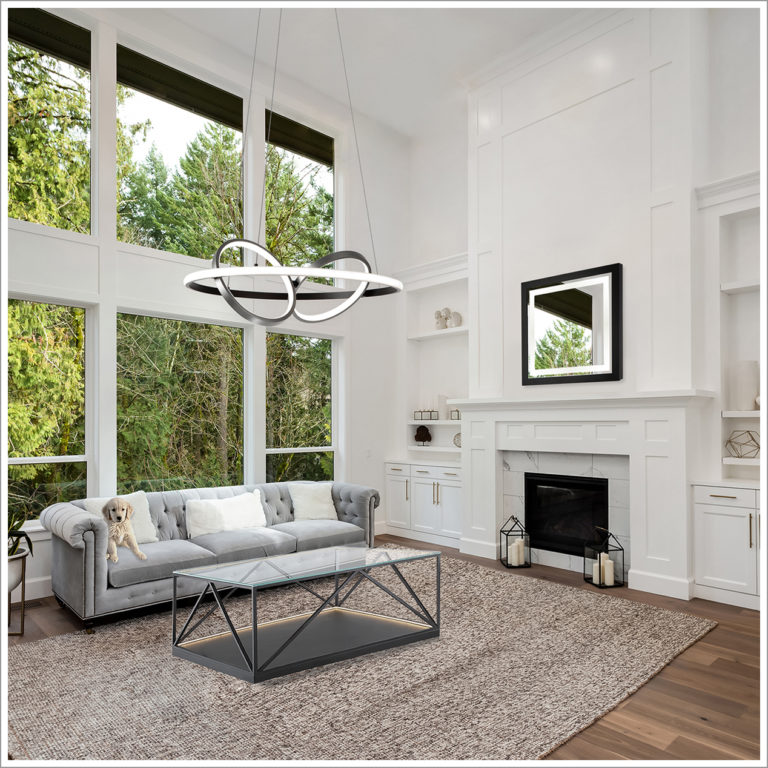 For over half a century, Montreal-based Artcraft have fused art and lighting with timeless appeal. A portfolio of everything from rustic wood chandeliers and pierced metal pendants to industrial wall sconces and everything in-between make them an instant go-to when browsing for a specic style.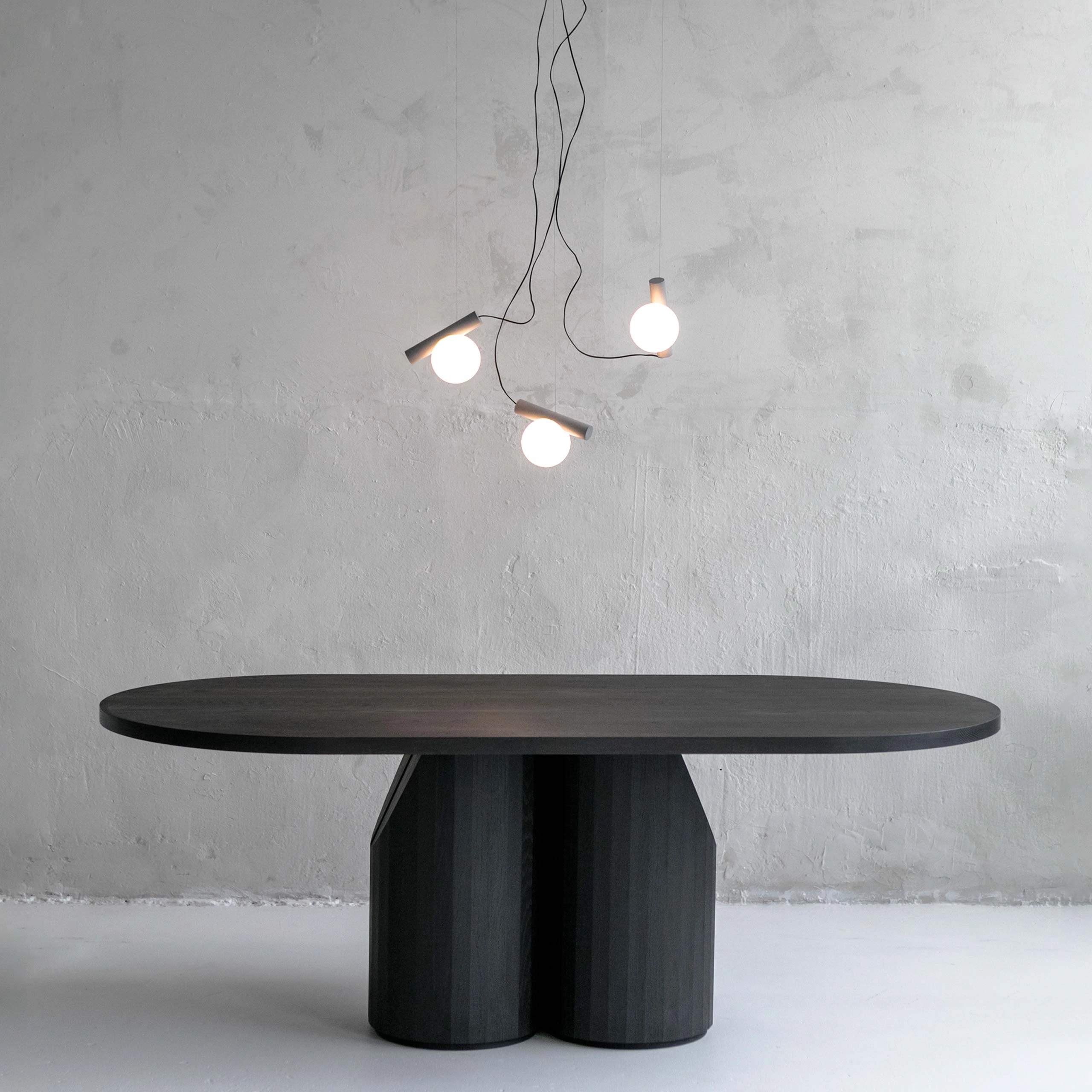 Woven woods, braided rope, macram and cane work, the world of bers is full of surprising techniques and textures. Nothing brings that earthy, organic feel to a space quite like a bamboo pendant, wicker chair or a jute mirror. Our natural selection is enough to make Darwin proud.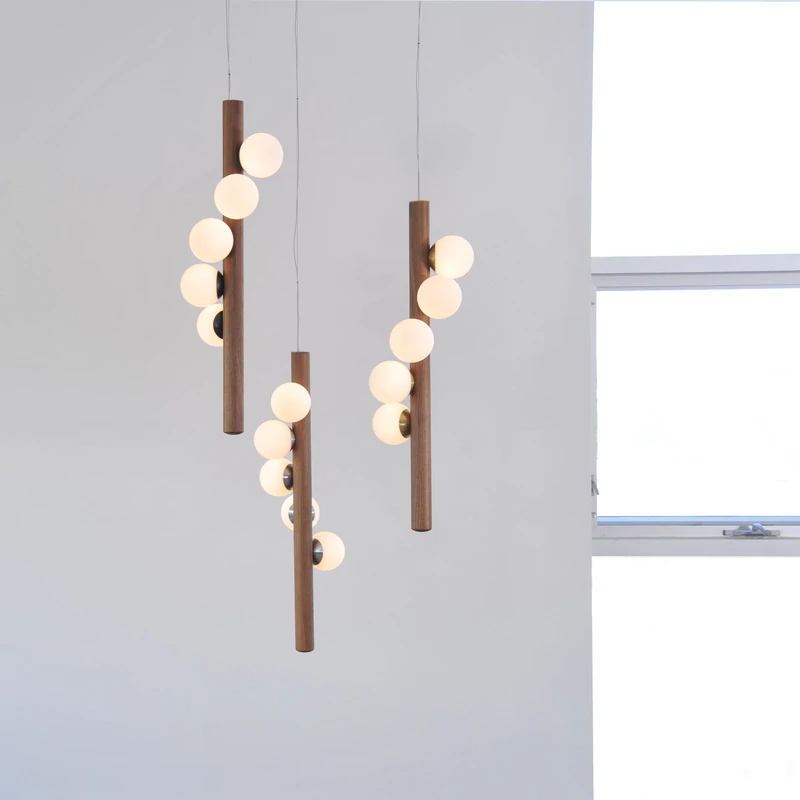 This Toronto brand creates handmade furniture and lighting that balances modern style, a commitment to function and a distinctive approach to aesthetic. Versatile and well-crafted, hollis+morris' furnishings complement residential, commercial and hospitality spaces.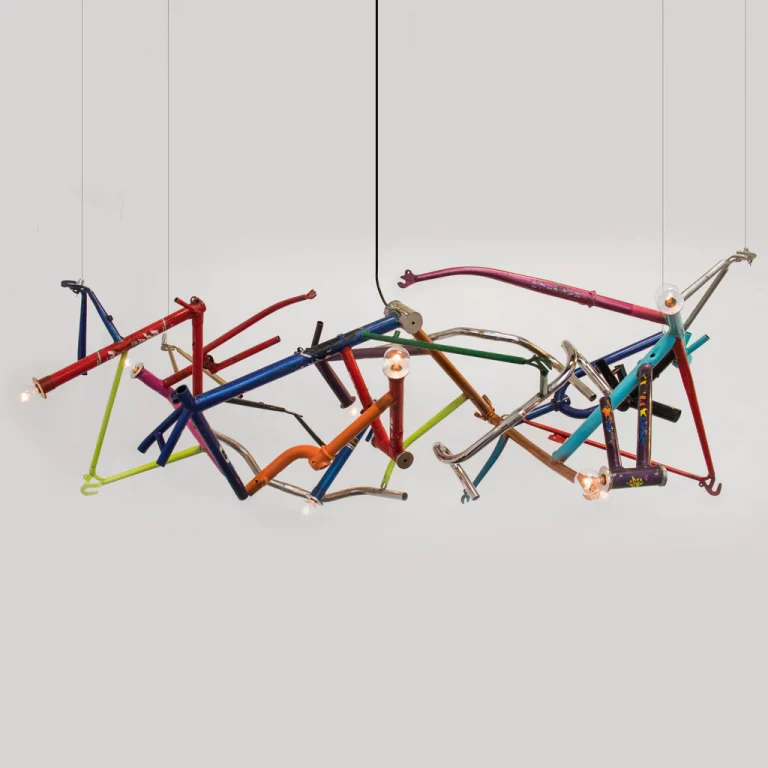 Pushing the boundaries of high art and lighting, trained artist Zac Ridgely created Ridgely Studio Works to explore his passion for sculpture and light. His unique pieces incorporate materials not typically associated with lighting: Steel rods, bicycle frames, hand cut glass panels. The results feel pulled from an art gallery, taking on an entirely new life when switched on.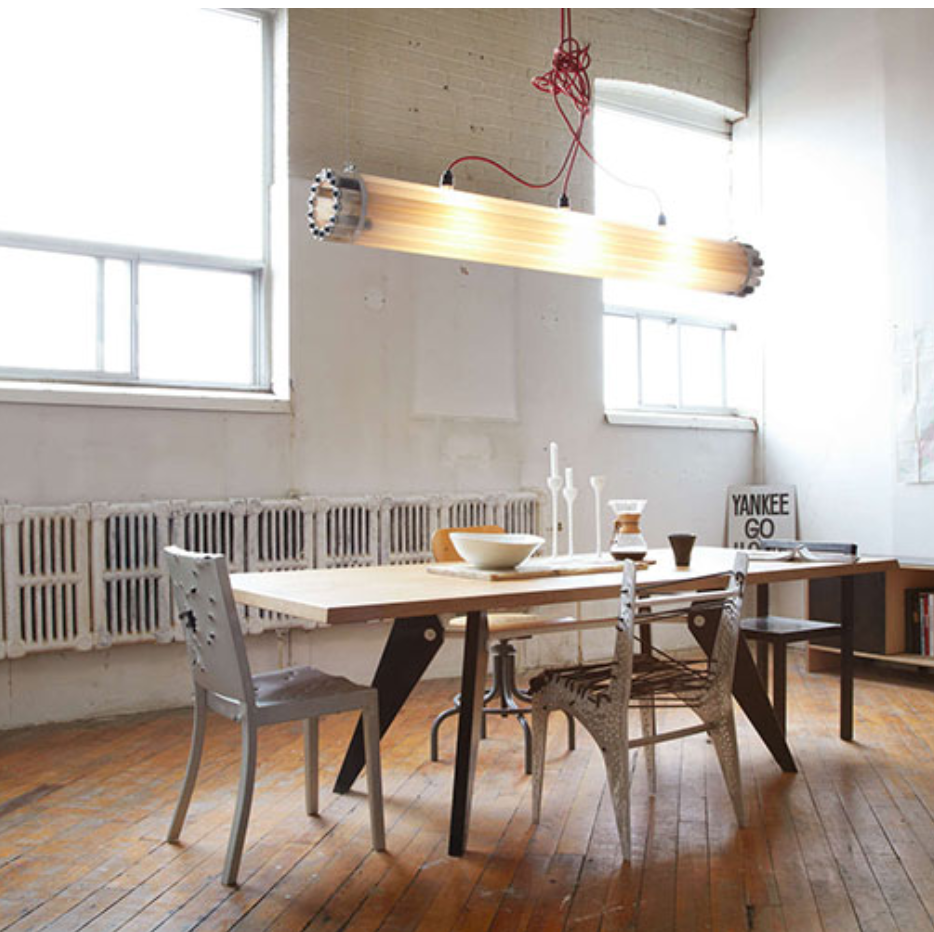 Led by Brian Richer and Kei Ng, Castor Design turned heads with their now-famous Recycled Tube Light, earning them a reputation for recontextualizing materials in unique and interesting ways. Each Castor piece has its own narrative, blurring the line between practicality and art, experimenting with materials, process and technique. The result is truly one-of-a- kind.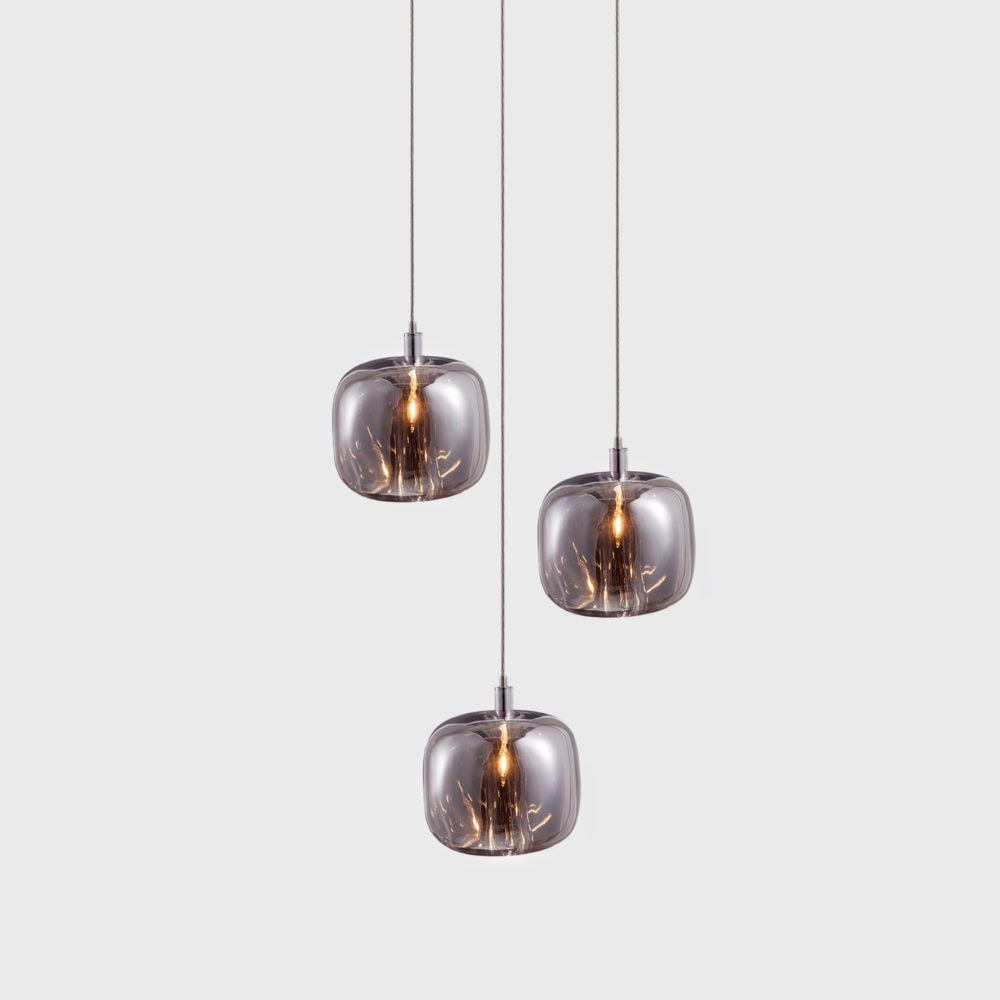 Known for their larger-than-life projects and mesmerizing custom installations, Viso is one of Canada's largest lighting manufacturers. Their incredibly diverse portfolio covers everything from natural stone and metal to fabric and ceramic, and their cutting edge light systems ll the lobbies of resorts around the world, from the FIVE Hotel and Resort in Dubai to the Deloitte Headquarters in their hometown Toronto.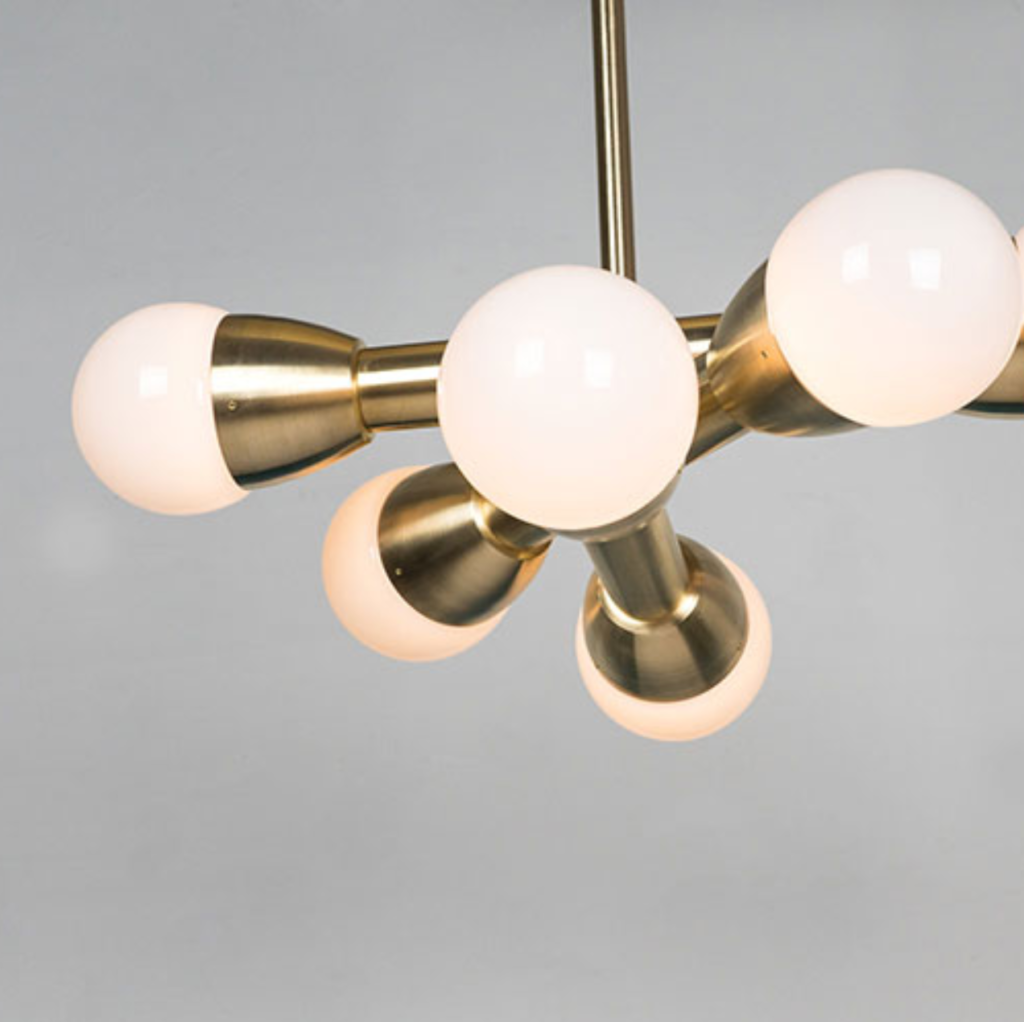 Object, furniture and lighting designer Ben Barber pushes against the conventional and established archetypes of 'west coast modernism', creating a portfolio of products that are both simple and complex, fun and functional, chic and colourful. Based in Vancouver, British Columbia, Barber joins a rising group of young designers reshaping the Canadian design landscape with an artful eye.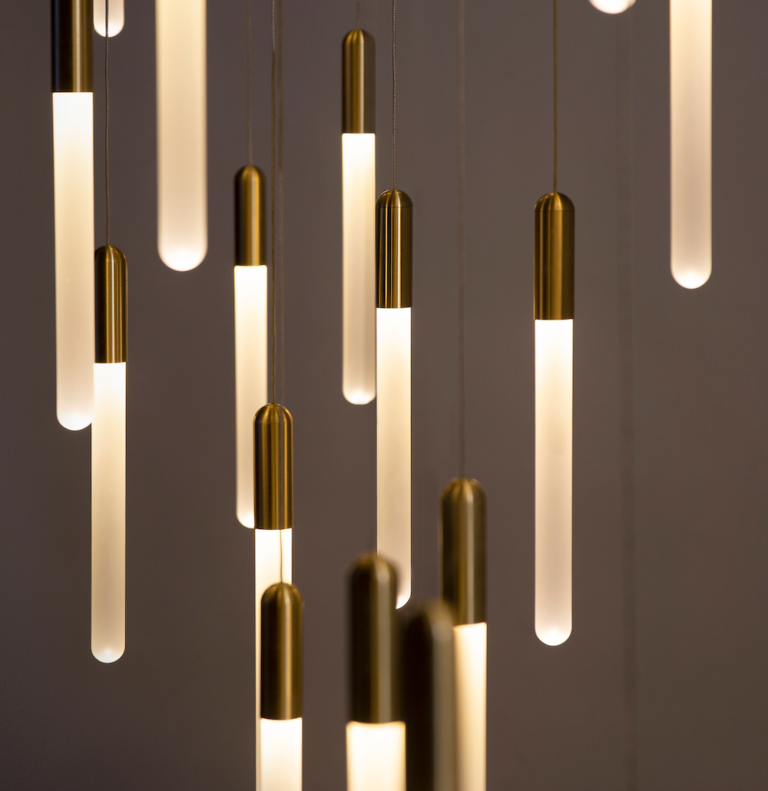 Known for pairing striking rich geometric forms with rich materials and meticulous craftsmanship, designer Matthew McCormick is quickly becoming a modern day icon. Capturing the attention of Rossana Orlandi and featured in Architectural Digest, Elle Decor, Azure and beyond, McCormick creates xtures that resonate around the world. From custom xtures for larger-scale projects to simple suspensions, each of his pieces carries a signature style that's taken his Vancouver studio to new heights.
We make it easy to price your installation
Try our easy-to-use quote tool to get a simple idea of what your costs are.